Sunny Days Welcomes You!
Walk in to the quietness of a distinct resort at Sunny Days, Champakkulam. Built with precise measurements for comfortable accommodation and mind-soothing experience, Sunny Days is a unique structure of elegance and exciting amenities.
Situated on the banks of Pampa River, Sunny Days sports an inviting ambience and energizing new look..
Special Tour Package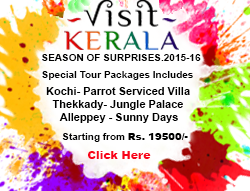 Kerala Tour Packages
View tour packages that we provide, contact us for a tour package of your preference.
Click Here for Details
Our Facilities
Comfortable accommodation
Beautiful lounge with excellent convenience
Aesthetically furnished exotic bedroom
Ph:+91 9447035802, +91 9496884545
sunnybackwaters@gmail.com